Today's story doesn't really fit anywhere on the site, but I wanted to share it. Feel free to skip it if you like, but some of the hardest parts of 777 had nothing to do with running. This story is exhibit A.
///
"I gotta get out of this place."
I was going on about 36 hours straight of no sleep. My flight. I was already here 12 hours too long.
On the way to South Africa from Bali, I routed through Hong Kong to start the journey to Africa.
I was getting tired of Asia and after a couple of drinks with Nick, I jumped on the first Qatar Airways flight out of Hong Kong to Cape Town.
This flight – like every Qatar flight – routes through Doha, so the routing looked something like this.
HKG => DOH => CPT
Simple enough.
All the flights in Doha get in early in the morning (like 4am) and leave super late at night (think 1am), so I figured I'd have 24 hours in Doha and then get on my way.
I showed up in country and had no issues. Immigration was super quick and I took a taxi into my hotel where I grabbed a coffee at a local mall (everything there looks like a mall) and checked into my hotel.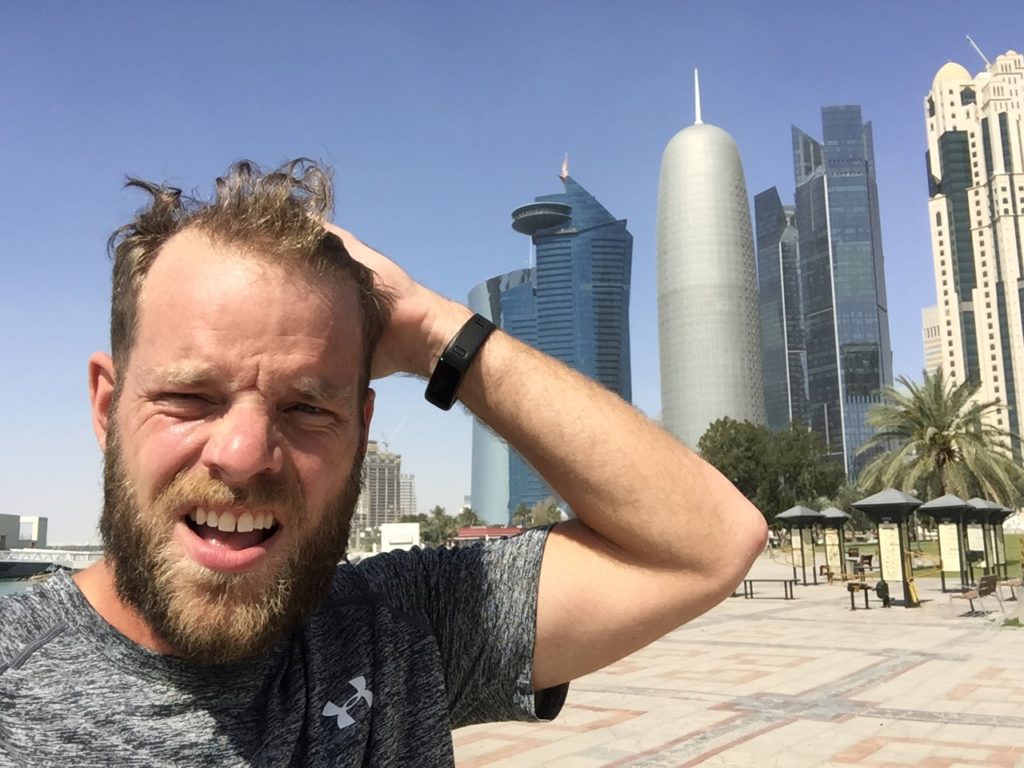 I did what you do in doha – ran the corniche, saw the pearl and went to a rooftop bar. Pretty standard.