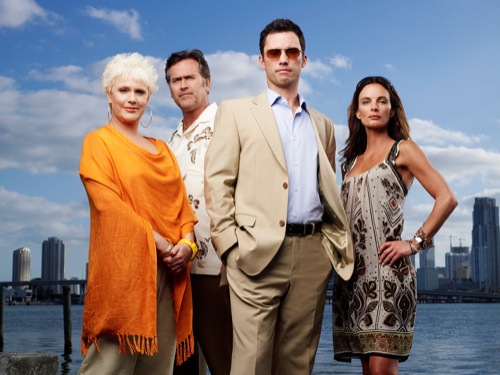 I don't watch much TV at all. But I watch Burn Notice.
For the uninitiated of you, Burn Notice is a show about Michael Westen, a government spy that gets kicked out of the CIA and is left in Miami with nothing. No money. No job history. No identity. He's stuck in Miami and has to figure out how to make things work from scratch.
So I watch Burn Notice. Partly because it's awesome, but mostly because I secretly want to be a spy. Someone who can do anything, anytime, anywhere with nothing but the shirt on his back (yes pants are optional) and the skills in his head.
No matter what comes up. Every episode, Michael Westen manages to save the day, kill the bad guy, outsmart the enemy, help someone out, and do the impossible all while looking like a certified badass through the whole thing.
So how do you become Michael Westen, a rogue super spy bent on saving the world? Never fear, since visiting Miami for my half-ironman, I did a little on-site research and I'm here to to help.
The Burn Notice Guide To Doing The Impossible
Know A Little Bit About Everything
Know a little bit about everything. Michael knows multiple languages, fighting styles, survival techniques, chemistry, escapology, surgery, advanced engineering not to mention his ability to bluff, act and use different aliases consistently for covers. No big deal.
Krav Maga? Done. Escaping from a locked shipping container? Simple. Need to pretend to be 3 different people with 3 different backgrounds in order to gain entrance to a security zone where you can hack a computer, duplicate the files, erase your records, and treat a bullet wound while escaping from the roof?  Cake.
There's a lot of focus on being really good at one thing. That's fine. There are a few things that Michael excels at (wearing good suits and looking awesome during explosions are a few), but if you're going to do the impossible, you need to know enough about enough things to be truly dangerous. Because sometimes, the only thing you got is yourself – no laptop, no iphone, no Google – and you'll have to know enough to get by.
Realize There Is No Such Things As A Perfect Plan
For every scenario Michael runs into, he comes up with a plan in about 5 seconds every single time. And every single time everything goes perfect. Until it doesn't. Something always goes wrong. Things never go perfectly and they'll never be perfect. MIchael knows he can do whatever he wants, but he'll never be ready if he waits and waits for the perfect plan. So he chooses a good plan, a general idea of what's going to happen and then goes with it. He knows he can't predict how some people will react, but he knows his objective and he knows what needs to be done and he figures it out along the way.

Work With What You Got
When you're in the field, you'll have to make a flash grenade out of kitchen cleaning products. You need to make an interrogation room out of a shipping container. You need to pick a lock with a toothpick. Things won't be perfect. You need to work with what you've got. When time is of the essence, and the bad guy is pounding down the door, there's no time to complain that you forgot your lock picking kit at home or that your stash of flash grenades is in the trunk of your car. You either make something happen or you die. (Helpful suggestion: make something happen). So work with what you got and try not to die.
Stay Calm and Carry On
Simply being confident and calm can get you through many dangerous situations as a spy. Whether it's bluffing about your backup (and hoping they're getting into place) or going undercover and getting called out as a traitor behind enemy lines. At some point, the heat is gonna get turned up and you have to decide how to react.
Are you going to stare your enemy in the face, tell him he's surrounded by a tactical SWOT team ready to kill, and that the best thing he can do is to shoot his right-hand man because he's really the one that turned on him and you're the guy on his side trying to unmask the real mole.
Or are you going to crack and start blubbering like a little girl?
Better get your chin up, calm down and act like you know what you're doing and find a way out of that situaion- cause that's what it's gonna take.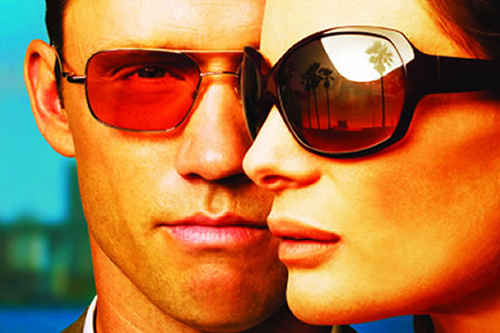 Get Some Backup
No matter how much you plan and improvise and how much you keep your cool, you'll run into some tough situations – and Michael almost always does. Trapped in a building, police surrounding. No way out. Caught in a lie, with only a nuclear option left. Gun to his head, hostages taken and everything seems like it's over. But then the backup shows up.
See, luckily, Michael has a team. Fiona, Sam, Jesse and even his mom on occasion all help him out of potentially fatal situations. Whether it's Jesse shooting him out of a situation, Sam causing a distraction or his Mom coming through with vital information in the clutch, there's always someone backing him up. As strong as Michael is, he's made twice as strong by his backup. Even when there looks like there's no way out, there's always Fiona, waiting to blow something up in order to make a way. Speaking of which….
Don't Be Afraid To Blow Something Up
A lot of times you'll get into a situations and the only way to get out is to blow something up. You need to create a diversion. Don't be afraid to blow something up. You need a barrier between you and an enemy. Don't be afraid to blow something up. You need to fake a death. Don't be afraid to blow something up.
Try something different. Make a mess. Blow something up.
You'll have to blow up the elevator shaft and jump out the window. You'll need to send the yacht full speed out into the ocean with explosives on board. You'll have to blow something up.
Don't get to attached to things or ideas because if the situation comes down to keeping that house, boat, car or surviving, you're gonna have to choose survival. If you think twice, you're dead. Besides, not only will blowing stuff up give you the distraction you need to escape and the perfect way to cover your tracks, it will also make you look really cool as you turn around and walk away from it (which as we all know is incredibly important in spy work).
Spy Training Is Over
Now go out and do it. Grab your sunglasses, expensive suit and get out there. Learn a little about everything, plan but not too much, work with what you've got, stay calm, get some backup to help out and blow something up every once in a while (not literally). The thing about espionage is nobody cares what you did in training. Nothing matters until you're out in the field. Go on a mission. Make it happen and do something impossible.