If you need to get stuff done, power through an obstacle or do something —-ing impossible, you need to fix your head first.
If you can't fix your head, you've got no chance.
So if you want to get stuff done, move obstacles and go after your own Goliath, you need to get into the zone.
Here's how:
Stop Eating Sugar
Probably my biggest vice & the easiest thing to mess you up quick. More than anything, sugar screws with your energy levels. It gets you up, then crashes and plays with your emotions.
Not to mention, the foggy headspace, and poor decision making that follows.
I've never felt as clear-headed & sharp as I did when I did 10 weeks on ZERO sugar. You feel limitless and like you're operating & thinking at 10x normal speed. It's unreal.
Play Some Binaural Beats
If you need to get into a rhythm, get on your brain's wavelength…literally.
I've written about Binaural Beats before, but they literally sync up to your brain's wavelength to get you into a meditative "zone" state (here's the longer definition if you want it).
Semi-related: if you need to go play a game, get pumped for a big meeting or fight a bear – listen to this song and try not to get hyped.
Workout
If your brain is cloudy, get outside and get moving.
If you want to fix your brain, run until you sort out the problems in the universe, forget the solutions and then run home. It's way cheaper than therapy and better than any meditation I've ever done.
If you're feeling weak, lift heavy. If you're feeling slow, run faster.
Change the motion of your body and you'll change the motion of your mind.
Get started with No Excuse Workout or Impossible Abs.
Be Clear On Your Objective
Know what you need to do. Get it done. Most people spin their wheels because they don't know the next step.
The StrikeThru method journal is a great tool for getting clear on this.
If you're not clear on what you need to do next, you won't do it. Pretty simple.
"Drop Out"
I don't know how to describe this, but there comes a point in a challenge, project or work where you just "drop out" of reality and get to work.
What I mean is that you drop out of your emotions, the current events and everything going on around and focus singularly on the task at hand.
You might think this a "zen" effect or "flow", but I always imagine "zen" involving a fat & happy, smiling buddah floating along on a river (you get the idea).
"Dropping out" however, usually involves a different facial expression.
Something like this.
Or, even better, this (which might be my favorite):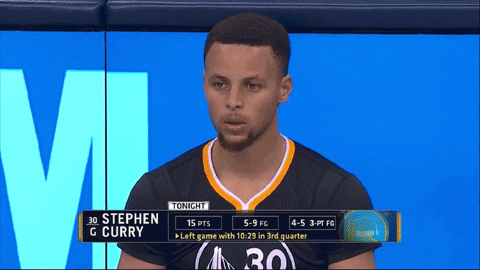 You detach from everything, and just drop out. Let go of the emotions, let go of the tiredness, pain or whatever you're feeling (and drop any facial expressions while you're at it). You've got work to do.
It's time to get after it.
Let's go.