I asked ChatGPT to come up with some new ideas for my impossible list next year.
If you're not familiar, ChatGPT is a new project by OpenAI designed to make AI content accesible in a chat format. I decided to ask it to help me come up with some new idea for my impossible list.
I'm going to admit: "join a protest in a foreign country" caught me off guard.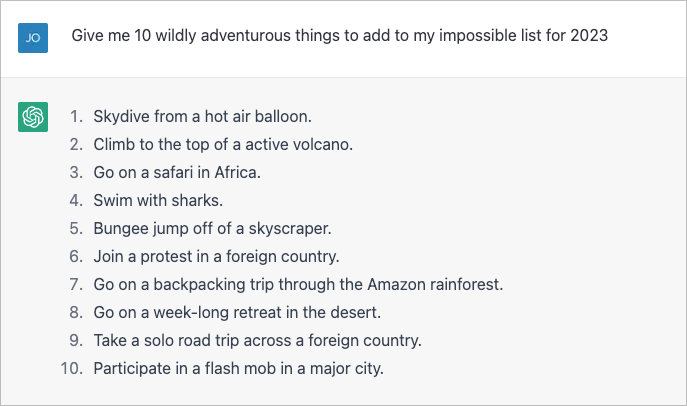 I decided to ask them for more "very, very extreme sports" to try out.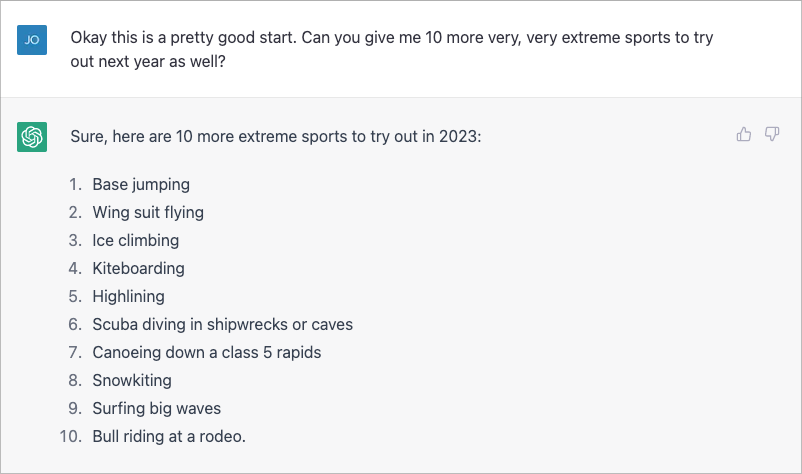 Now with water.
(goes to research hydrospeeding)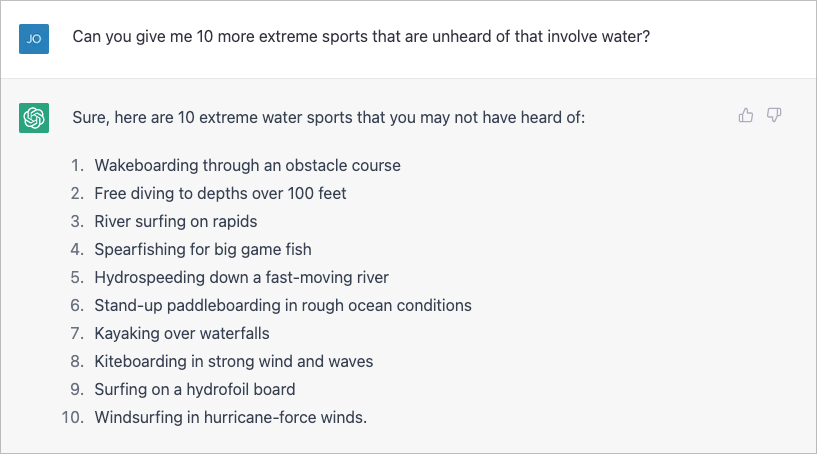 I'm going to need you to be more extreme here ChatGPT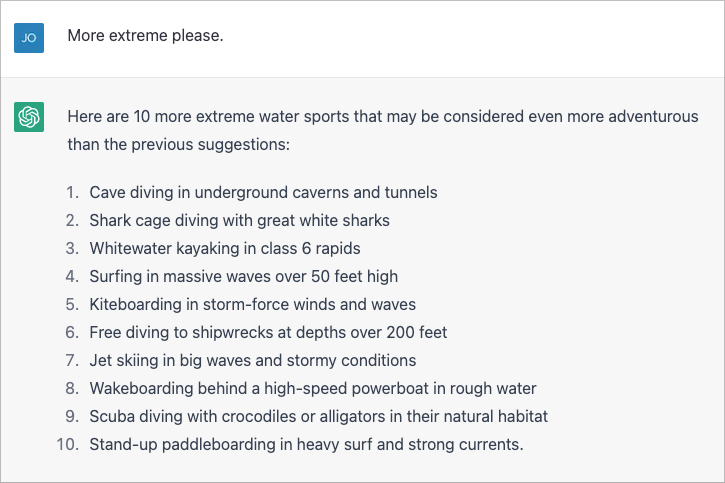 Unfortunately, Mr. GPT – stand up paddleboarding is not extreme.
I asked for some more new recent adventures and GPT finally got stuck.

Okay, now just air stuff.
(Skydiving with illuminated suits sounds dope)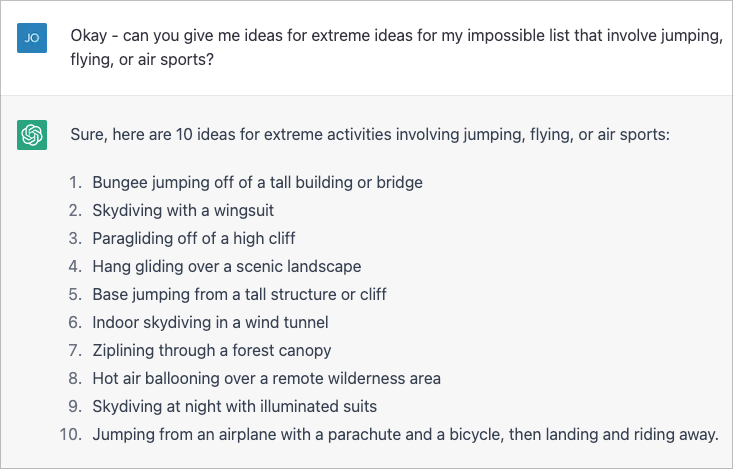 Where should I go do this?
(some of these don't seem "jump-able")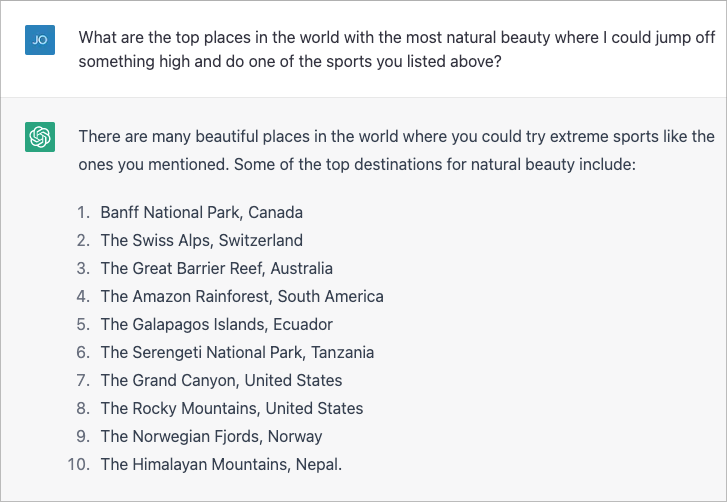 Okay great, now more endurance race ideas please.
(300 miles pacific ocean swim sounds intense!)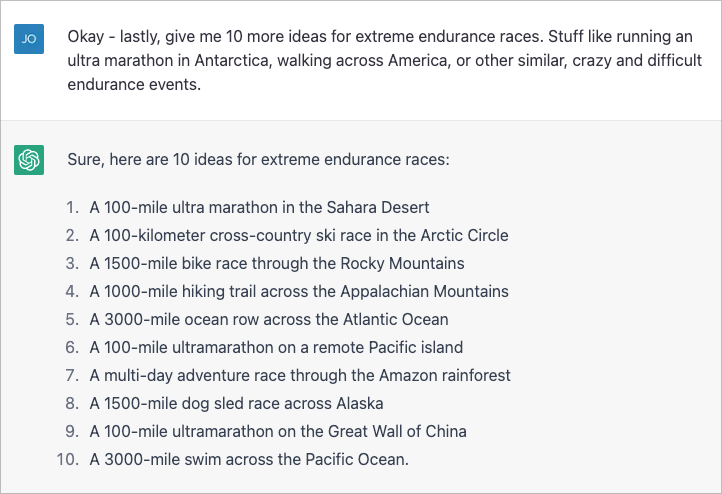 This was fun. Going to review this and maybe add one or two to the list this year.
If you want to start your own impossible list, learn how, and grab a free template here.