[no_toc]
Last updated August 23, 2017
The impossible list is NOT a bucket list. Not too long ago, I used to settle for the possible things in life. The sure thing. It was "realistic", "safe" and boring as hell. I decided I needed a challenge.
The impossible list is that challenge. This list of impossible things contains all the things I ever thought I couldn't do because it was "impossible." The sort of things that I assumed the cool guys on TV only ever got to do. The things I never thought that I would be able to do.
This is my list of impossible things. I'm constantly crossing things off it as I accomplish them and adding to it when needed and I'll be making regular updates about my journey on the blog.
Since I've started, I've gone from living in my parents basement to running my two of own businesses while traveling to 41+ countries adn running ultra marathons on every continent. Meanwhile, we've found a way to give back to organizations that promote entrepreneurship and education and have even downsized my "stuff" to just 97 things.
But I'm not done yet – every time I find a new edge of what's possible, I keep pushing and find the next level.
If you're bored of a bucket list, tired of simply attempting what's considered "possible", or just want to try something different. This blog is for you.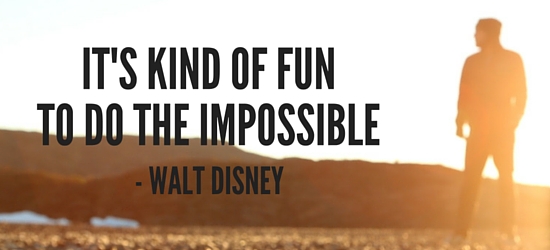 Feel free to follow my journey and Subscribe via email or start your own impossible list and send me an email to let me know.
Here's my impossible list.
The Impossible List™
What's On Your Impossible List?
*If you, your business or brand are interested in helping me make one or any of these impossible things a reality, get in touch.
Grow Stronger, Do The Impossible
Get weekly emails on how to build a stronger mind, a stronger body and stronger life and do the impossible.